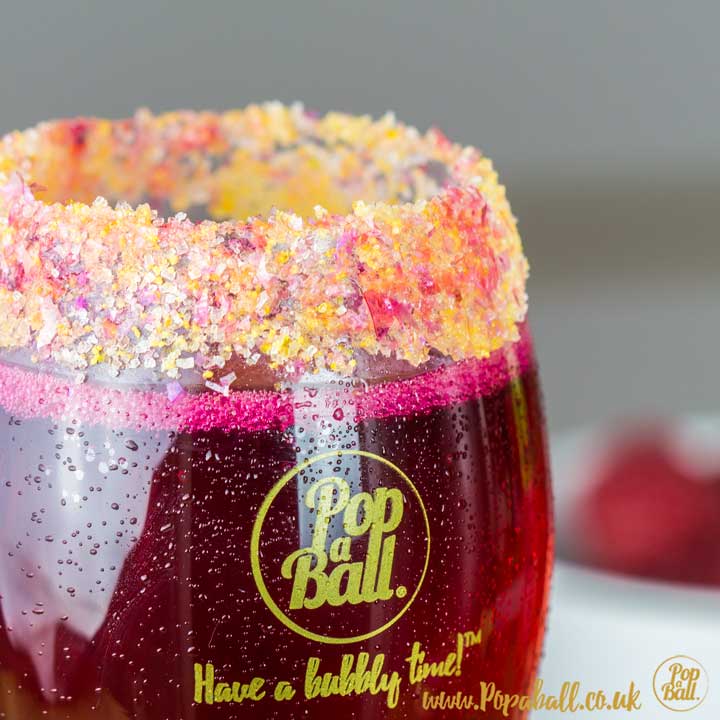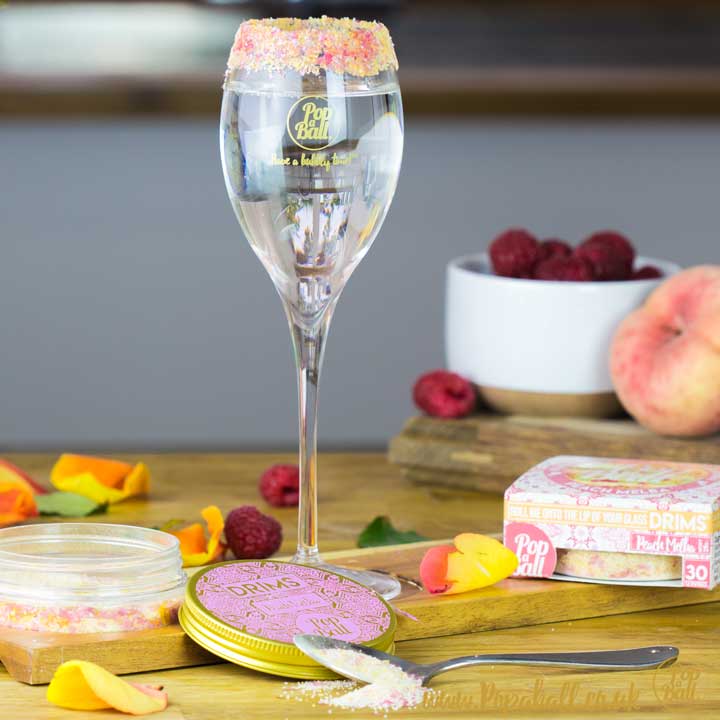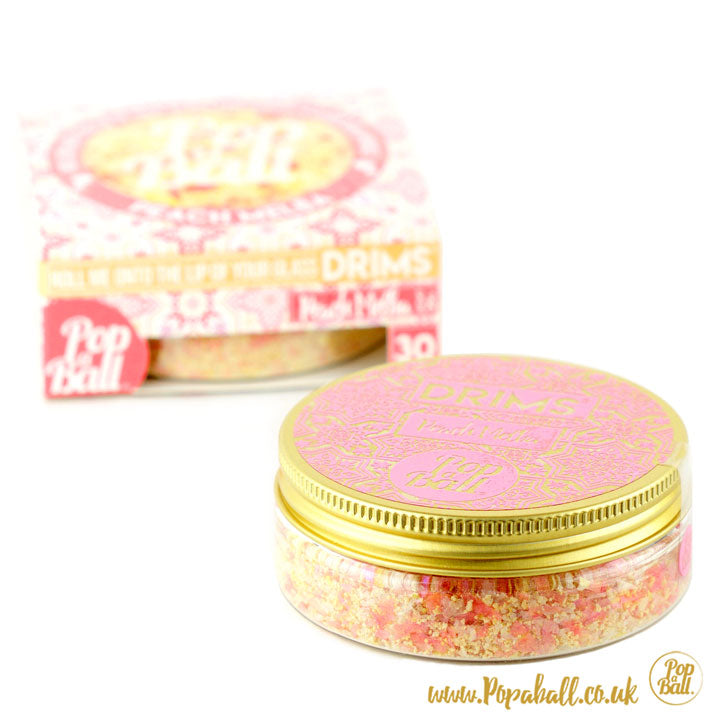 £5.99
£0.00
Peach Melba DRIMS
DELICIOUS PEACH MELBA SPARKLES FOR THE LIP OF YOUR GLASS
ROLL OUR PEACH MELBA DRIMS ONTO THE LIP OF YOUR GLASS FOR ADDED FLAVOUR AND STYLE
New to the Popaball range, Drims have been designed to add a fusion of flavour with every mouthful of your drink. Not only are they incredibly tasty, the sparkles and glitter will give a dazzling sheen to your glass!


Simply rub a wedge of lime around the rim of your glass, pour a sprinkle of Drims into a dish and roll the delicious sparkles onto the outer rim.
A new and tasty take on the Margarita salt rim!
You will receive: 
25g Peach Melba Drims - Raspberry, Peach and Vanilla flavour
30 SERVINGS  
Peach Melba Drims look and taste amazing when paired with pink G&Ts!
Directions
HOW TO USE DRIMS:
Step 1. Rub a wedge of lime around the lip of your glass
Step 2. Sprinkle some of the Drims mix into a dish 
Step 3. Roll onto the outer lip of your glass
Step 4. Fill glass with your drink of choice
Step 5. Sip and enjoy your easy DIY fancy cocktail
Ingredients
Ingredients:
Sugar, Citric Acid, Flavourings, Corn Starch, Bicarbonate of Soda, Sparkles (Maltodextrin, Modified Starch (E1440), Natural Colours (Safflower, Caramel, Anthocyanin), Citric Acid), Gum Arabic, Malic Acid, Colour E171, Sweeteners: Sucralose, Quillaja Extract