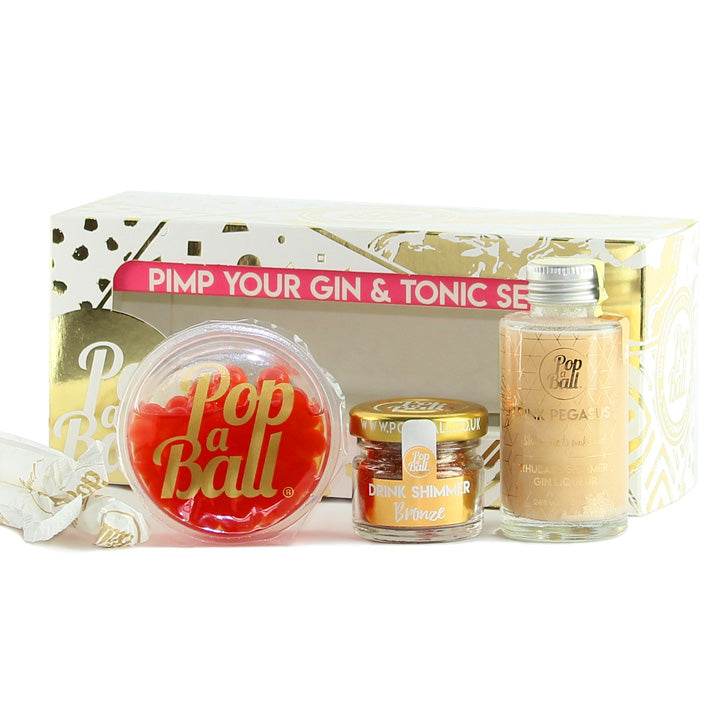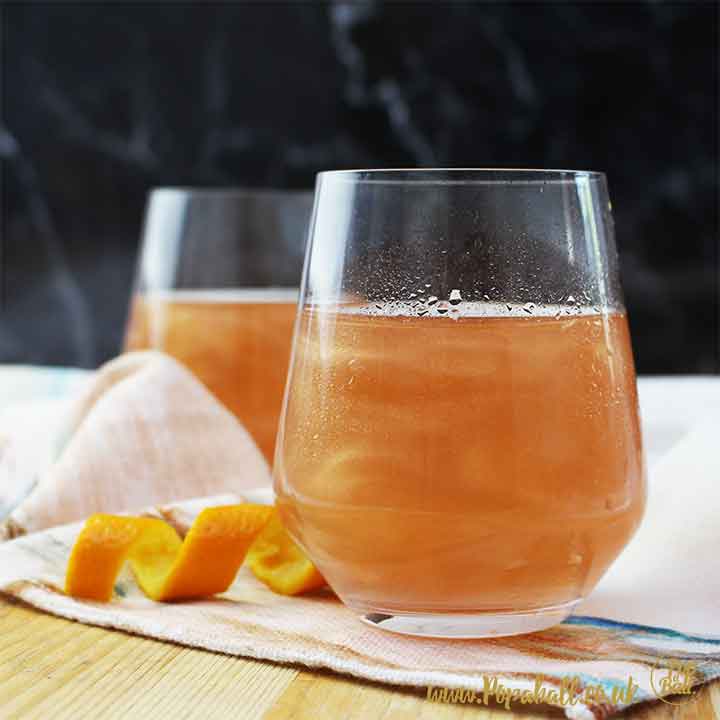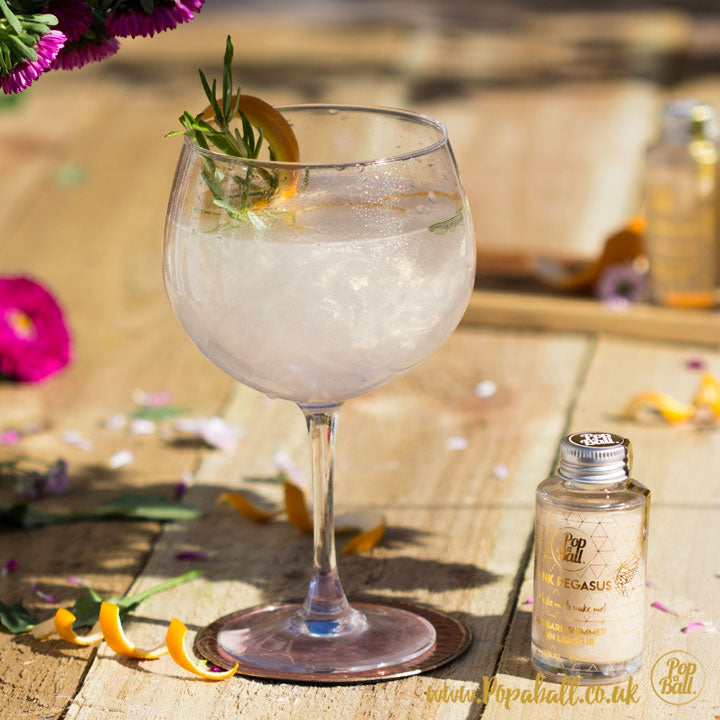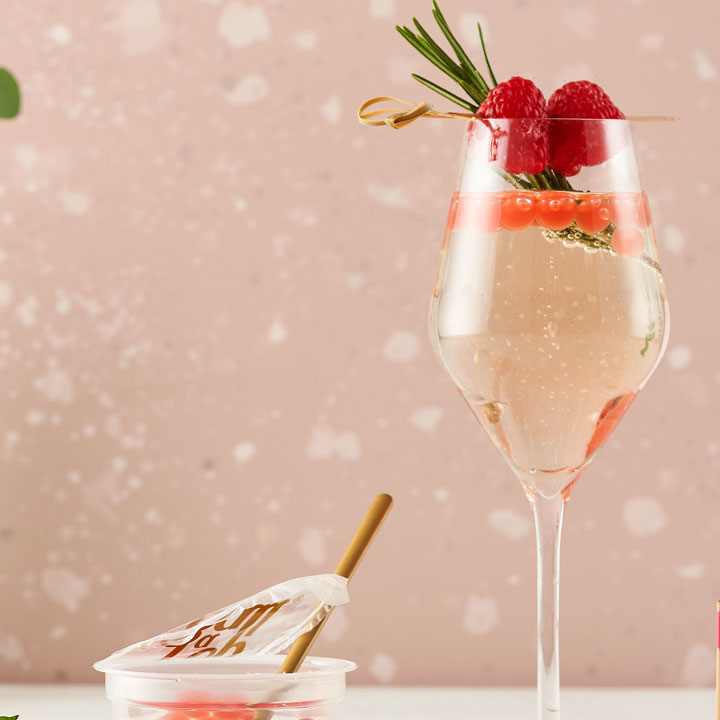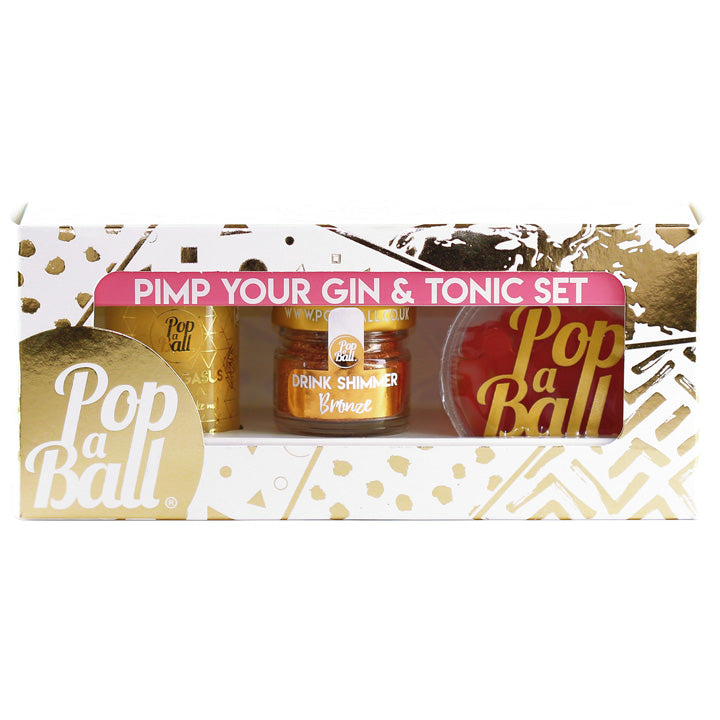 £17.99
£0.00
NEW! Pimp Your Gin Gift Box
By adding this to your cart you confirm that you are over 18. It is an offence to buy alcohol if you are under 18.
Pink Pegasus Shimmer Gin Liqueur
Bronze Drink Shimmer
Strawberry Bubbles + 3 Chunky Paper Straws

Pimp your gin and tonics with this gin gift set and create 30 dazzling gin cocktails
Use the products separately or combine them to create the ultimate G&T!
You will receive: 
5cl bottle of Pink Pegasus Rhubarb Shimmer Gin Liqueur (5 servings)
21g of bronze drink shimmer powder
(21 servings)
Only 3 calories per serving!
60g strawberry bursting bubbles 

(3 servings)
Only 17 calories per serving!
3 chunky paper straws

(fully recyclable)
Directions
How to SERIOUSLY Pimp your Gin & Tonic:
Bursting Bubbles
Add a spoon full of strawberry bursting bubbles to your gin and tonic and suck the bubbles up with the straws included. Enjoy them burst in your mouth with juicy flavour.

Gin Liqueur
Add a dash of rhubarb shimmer gin liqueur to your drink to create a delicious shimmering gin and tonic.

Shimmer Powder
Slowly sprinkle in 1/3 of a teaspoon of the shimmer powder into your G&T and watch your gin cocktail bubble up and clear to create a magical sparkle. Sip and enjoy your gin and tonic.


Ingredients
Flavourless Bronze Drink Shimmer ingredients: 
Sugar, Citric Acid, E172, Bicarbonate of Soda, Malic Acid, Gum Arabic, Quillaja Extract, Colour: E171
Strawberry Bursting Bubbles Ingredients: Water, Fructose, Strawberry Juice 14.5%, Thickeners (Starch, Seaweed Extract, Xanthan Gum), Acidity Regulators (Calcium Lactate & Citric Acid), Strawberry Flavour, Vitamin C, Sweetener (Sucralose), Colour: E160a (Beta-carotene), Preservative (Potassium Sorbate). Attention: Contains Sweeteners.


Pink pegasus ingredients: London dry gin, sugar, rhubarb and colour
E171.