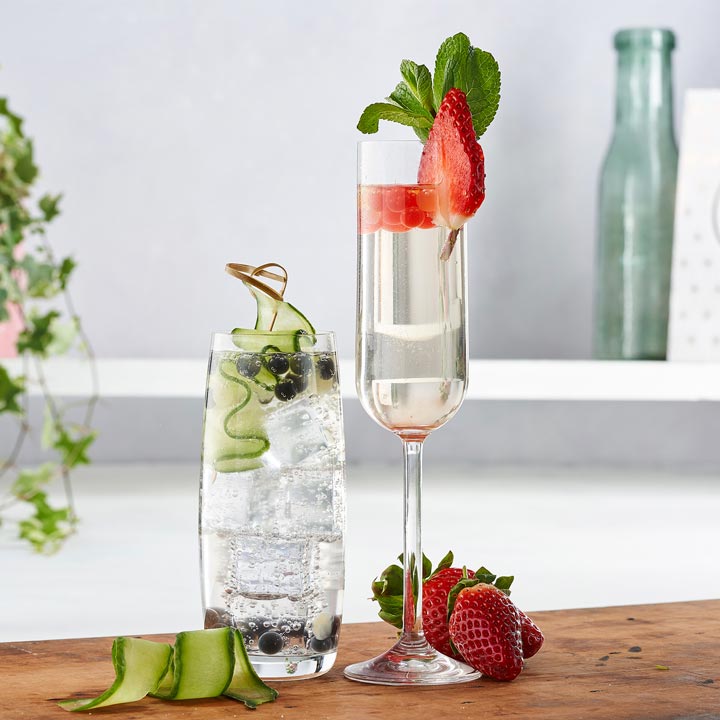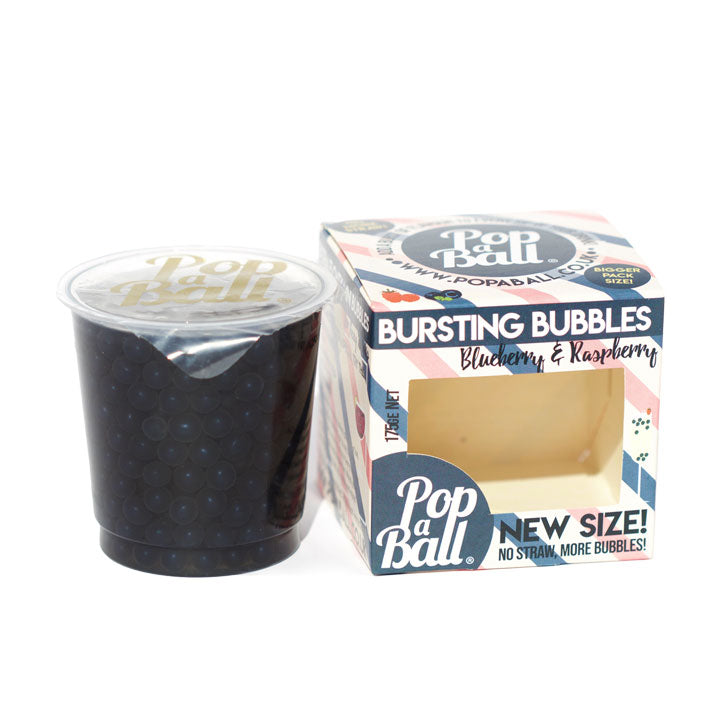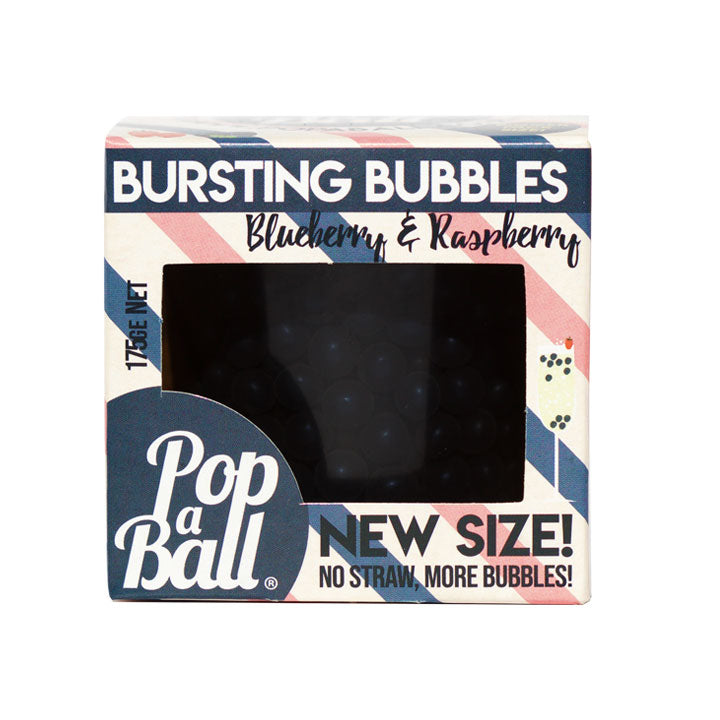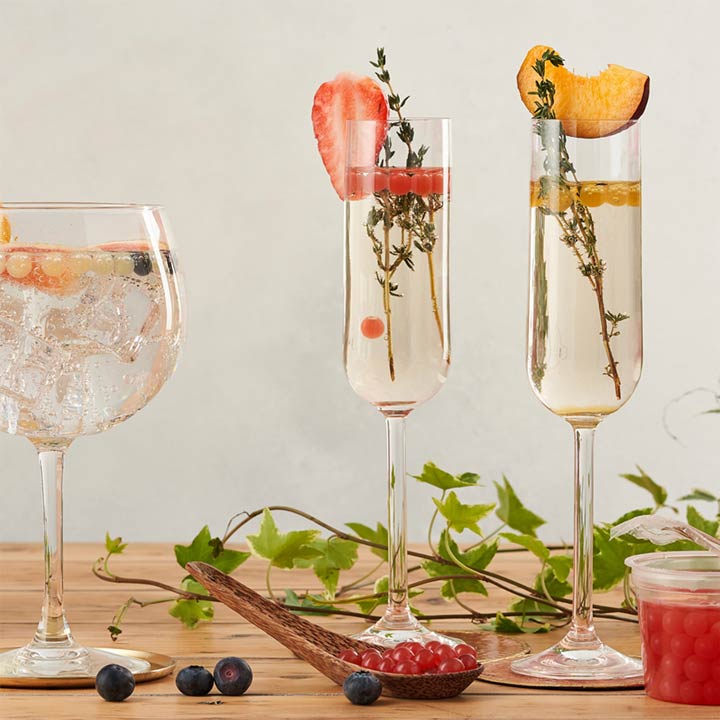 £3.49
£0.00
Blueberry & Raspberry Bubbles
Very Berry bursting bubbles
These berry bubbles are designed for sparkling drinks. If your drink is super fizzy they will dance their way to the top of your drink, ready to be sipped and then bitten down upon to burst in your mouth with fruit juice!
You will receive:  125g bursting bubbles (Blueberry & Raspberry)


Each pack of bubbles serves 5 drinks
ADDING TO NON FIZZY DRINKS? DON'T FORGET TO BUY YOUR STRAWS!
Our bursting bubbles consist of a flavourless jelly-like shell containing natural fruit juices. They are formed using a technique called 'spherification' and come suspended in an equivalent fruit juice mixture to keep them fresh.
Simply add a drained teaspoonful of bubbles to any drink, and enjoy them burst with fruity flavour when bitten or squeezed with the tongue!
The bubbles remain intact until they are sipped with the drink.
Bubbles are gluten-free and are also suitable for vegans and coeliacs.
Approx. 18 Calories per serving
Directions
HOW TO USE YOUR BURSTING BUBBLES:
Step 1. Add a drained spoonful of bubbles to your fizzy drink of choice
Step 2.
Watch the bubbles rise to the top
Step 3.
Sip the bubbles with the drink
Step 4. Bite down and enjoy them burst with fruity flavour!
Ingredients
Water, Fructose, Blueberry Juice (14.5%), Thickeners (Starch, Seaweed Extract), Acidity Regulators (Calcium Lactate, Citric Acid),  Colour: E163, Flavourings, Preservative (Potassium Sorbate). Nutritional Info / Typical values per 100g: Energy 352.8 kJ/ 84 kcal, Fat 0g, Saturates 0g, Carbohydrate 21g, Fibre 1g, Protein 0g, Sugar 16g, Salt 0.1g.