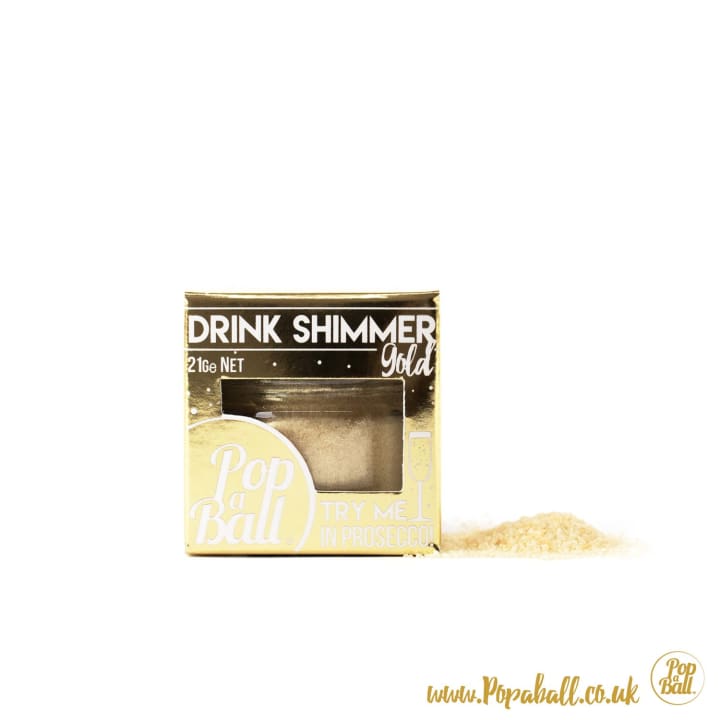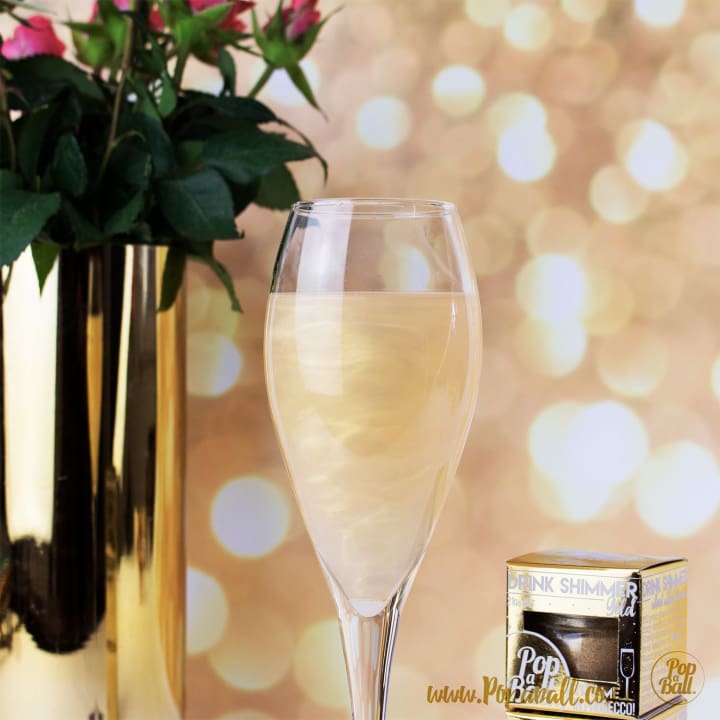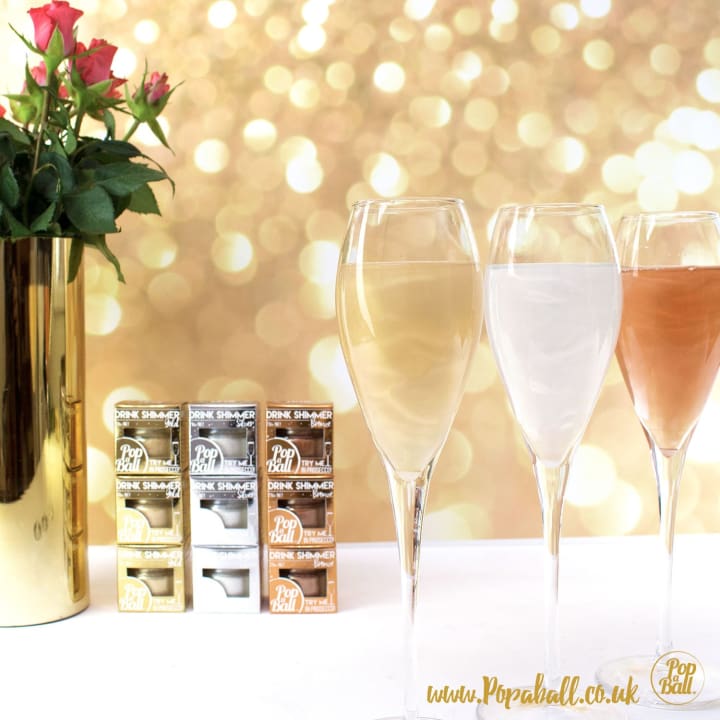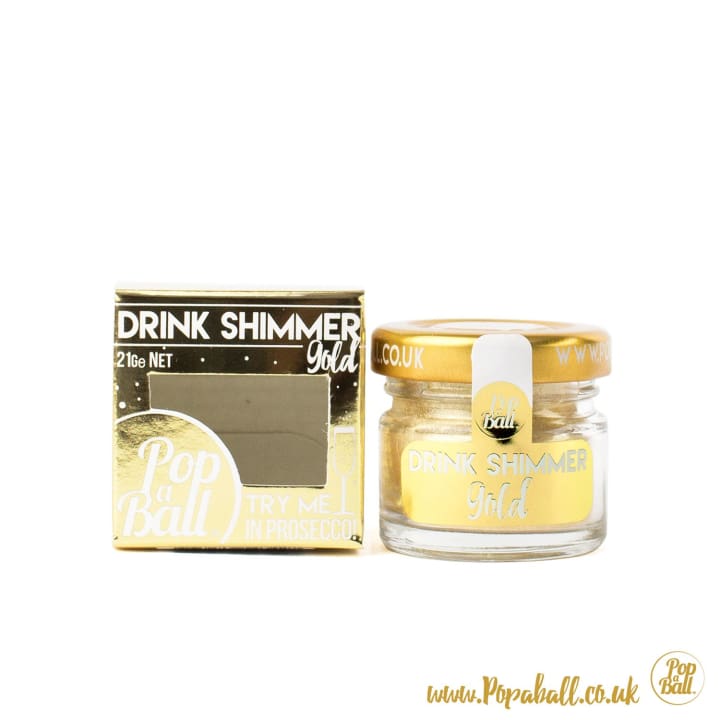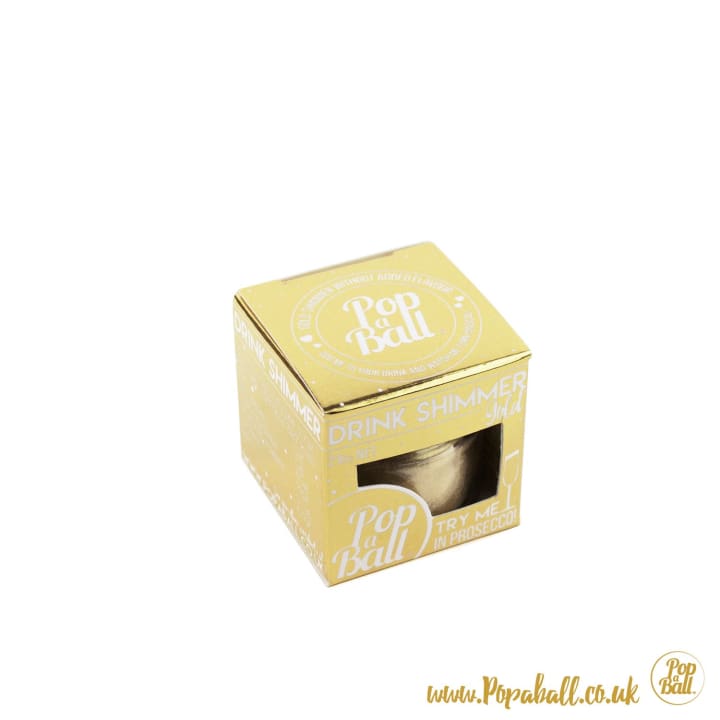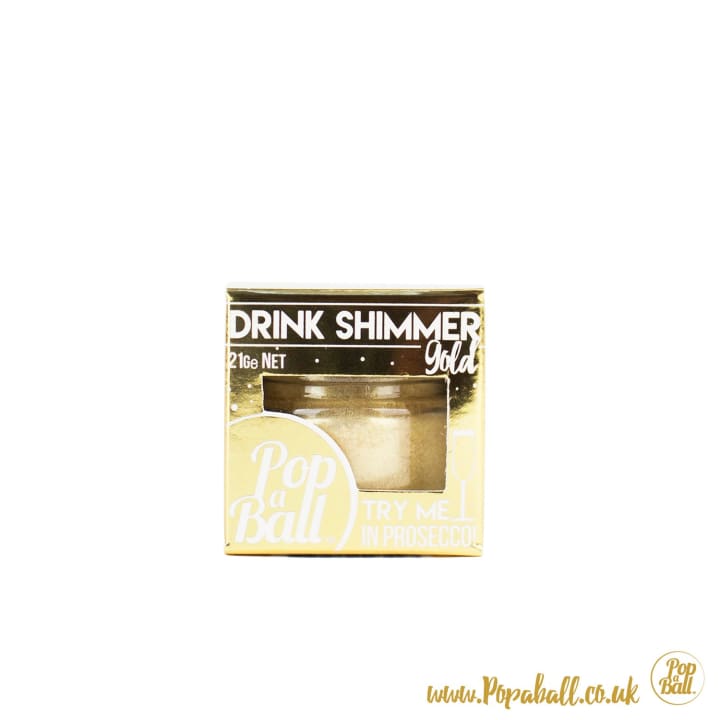 £7.49
£0.00
Gold Drink Shimmer
MAKE LUXURIOUS GOLDEN COCKTAILS

!
Flavourless Gold Drink Shimmer
Can be used in any drink without changing the taste!
How to use your shimmer: 
1. Fill your glass 2/3 with a sparkling drink of your choice
2. Slowly sprinkle in 1/3 of a level teaspoon of Popaball shimmer
3. Watch your drink bubble up and then clear to reveal a magical sparkle
*Add more shimmer for a greater effect
One pack makes 21 servings
Only 3 calories per serving!
SAVE WHEN YOU TRY ALL OF OUR FLAVOURLESS DRINK SHIMMERS IN OUR TRIO SET!
WATCH HERE TO SEE HOW IT WORKS!
Want to know more? Read about our flavourless shimmer range here!
Ingredients 
Flavourless Gold Drink Shimmer ingredients: Sugar, Citric Acid, E172, Bicarbonate of Soda, Malic Acid, Gum Arabic, Quillaja Extract, Colour: E171