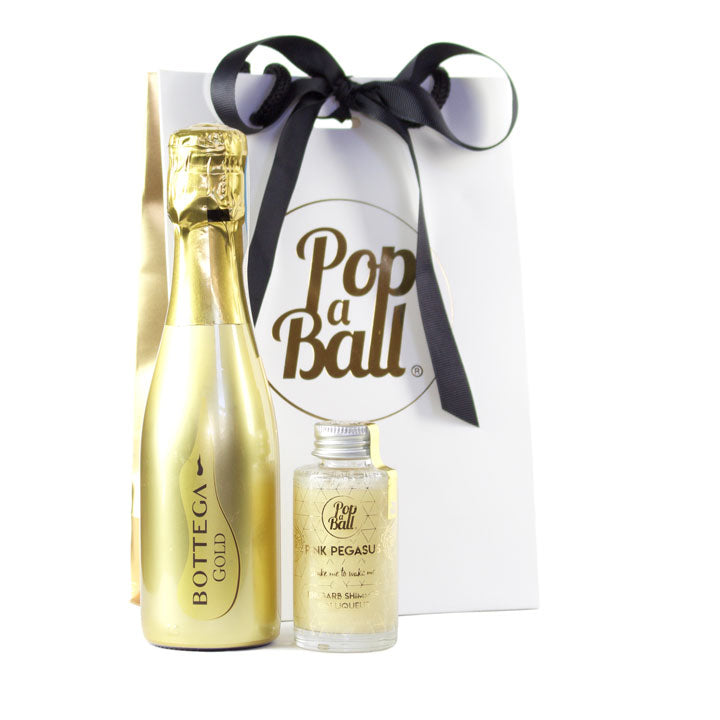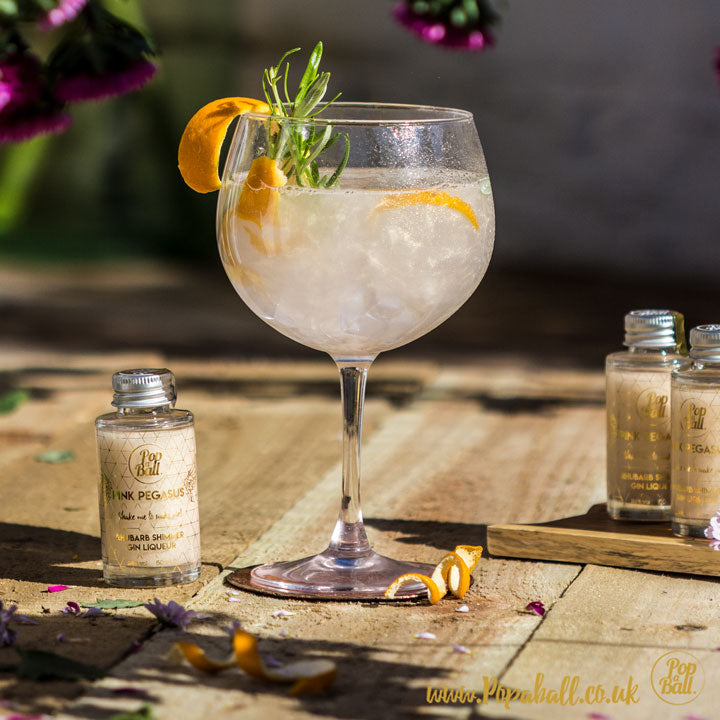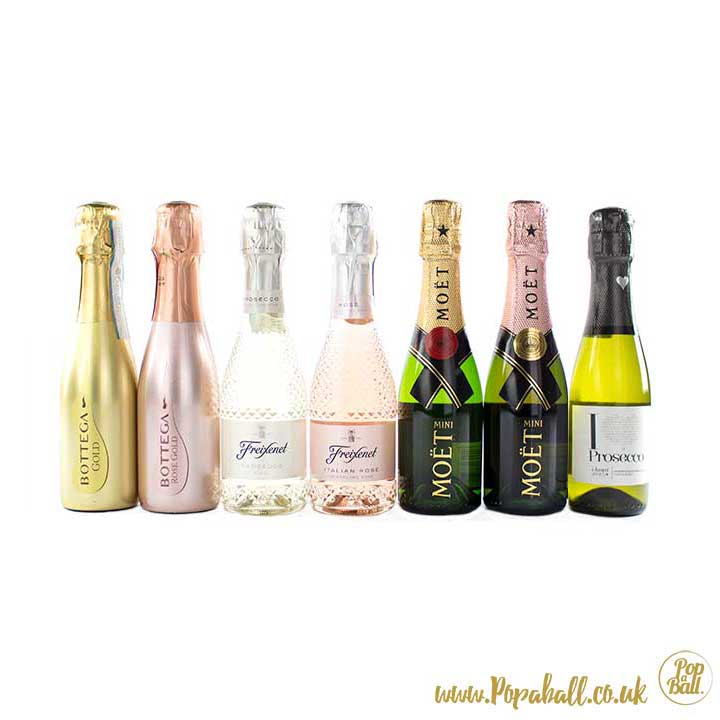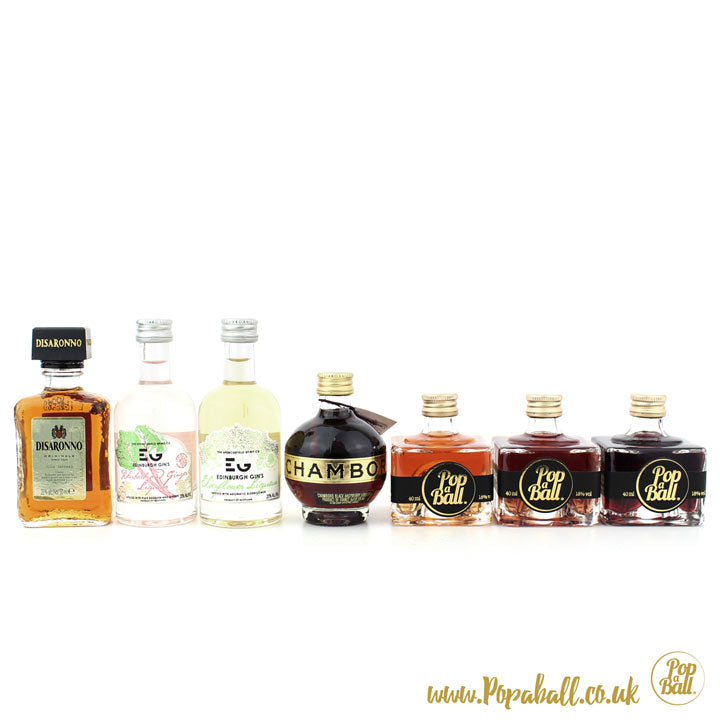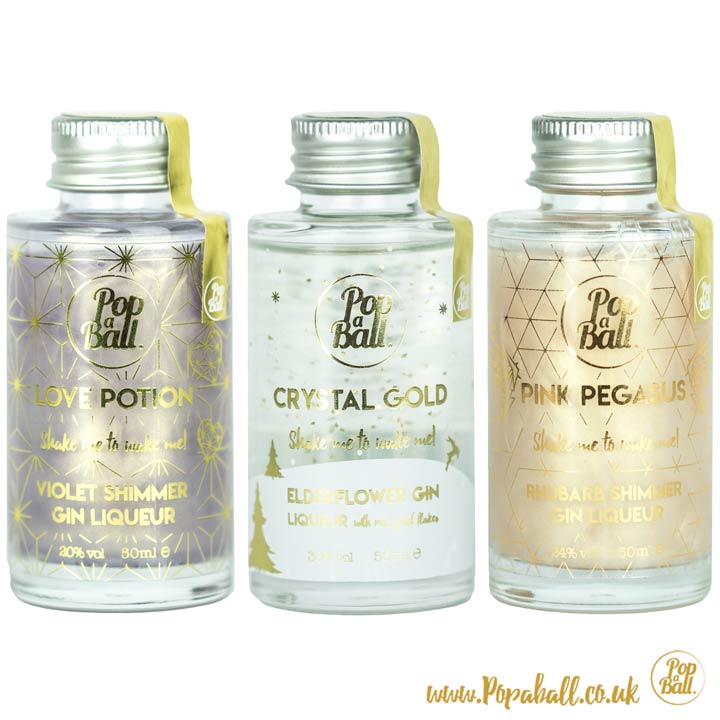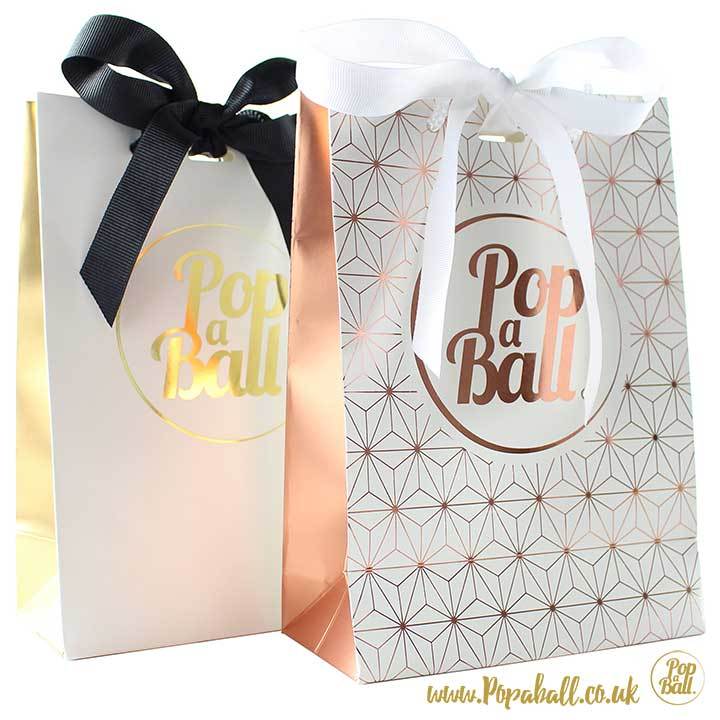 £12.99
£0.00
Prosecco Gift Set with Liqueur
By adding this to your cart you confirm that you are over 18. It is an offence to buy alcohol if you are under 18.
MINIATURE PROSECCO AND LIQUEUR GIFT SET
PIMP YOUR PROSECCO WITH FLAVOURED LIQUEURS
GIFT SET INCLUDES

20cl Bottle of Fizz

Popaball Glitter Gin Liqueur 5cl or 5cl Liqueur Miniature 

Popaball Foiled Gift Bag
----------------------------------------
Please note: Gift bags are not sent pre-packed as the products get crushed. Instead, everything is wrapped beautifully and you are able to assemble the gift to your liking.
 Directions

POPABALL GLITTER GIN LIQUEUR DIRECTIONS:

Shake to wake the glitter in the gin liqueur
Pour a dash into your Prosecco
Sip and watch as your prosecco sparkles!
-------------------------------------------
Options & Ingredients 
LIQUEURS:
Popaball Pink Pegasus Rhubarb Shimmer Gin Liqueur :
This gin liqueur adds a subtle tint of pink whilst giving your drinks a magical shimmer and rhubarb flavour. (24% vol)
-
Popaball Love Potion Parma Violet Shimmer Gin Liqueur:
This gin liqueur adds a tint of purple whilst giving your drinks a magical shimmer and parma violet flavour.

(20% vol)
-
Popaball Crystal Gold Elderflower Gin Liqueur with 23ct Gold Flakes : Transform your drinks and watch them twinkle with our take on an Elderflower gin. (30% vol)
-
Popaball Fraise:
This smooth strawberry sensation is perfect for those looking to indulge their sweet tooth!  (18% vol)
-
Popaball Mûre Sauvage
:
Add a rich twist of wild blackberries to your prosecco with our Mûre Sauvage liqueur.  (18% vol)
-Popaball 
Créme De Cassis
:
A bold blackcurrant liqueur, perfect for making the classic Kir Royale cocktail! (18% vol)
-Chambord:
This raspberry Liqueur is the perfect sweet and classic accompaniment to any glass of prosecco. (16.5% vol)
-Rhubarb and Ginger Gin:
For those wanting something a little different in their prosecco, try Edinburgh Gin's gorgeous Rhubarb and Ginger Gin Liqueur. (20% vol)
-
Elderflower Gin:
A refreshing addition to your prosecco! Goes beautifully with our raspberry flavour shimmer. (20% vol)
-
Disaronno
:
Add a splash of amaretto flavoured liqueur to your drink for the perfect almond cocktail! (28% vol)
FIZZ:
I Heart Prosecco:
Prosecco brut sparkling wine (11% vol)
-Bottega Gold Prosecco:
Prosecco brut sparkling wine (11% vol)
-Bottega Ros

é

Sparkling Wine:
Rosé pinot noir sparkling wine (11.5% vol)
-Moët & Chandon Impérial Champagne
Impérial Brut White Champagne
 (12% vol)
-Moët & Chandon

 Rosé 

Impérial Champagne
Rosé 
Impérial Brut Champagne. (12% vol)
-Anna De Codorniu, Blanc de Blanc, Cava
Cava brut sparkling wine. (11.5% vol)
-
Freixenet Prosecco
Prosecco brut sparkling wine (11% vol)
 -
Freixenet Italian Sparkling Rose
Rosé sparkling wine (11% vol)