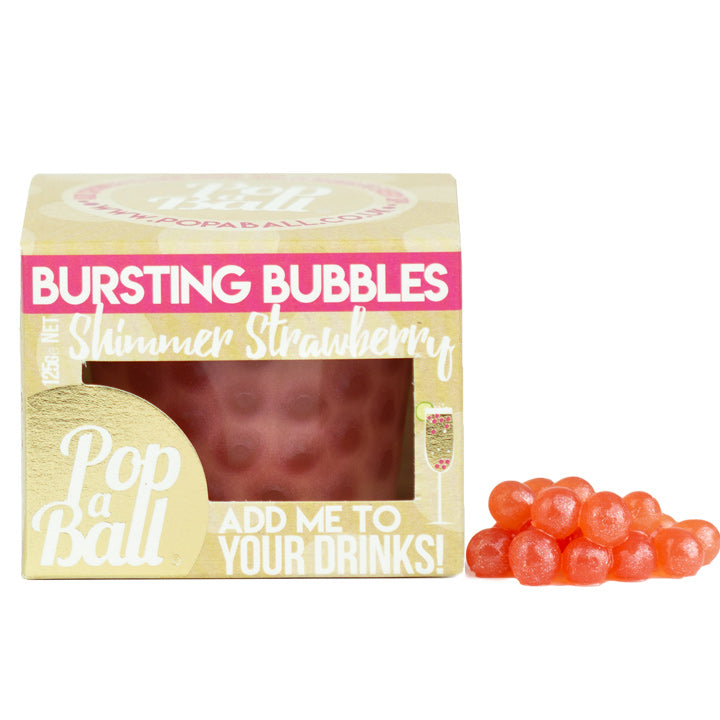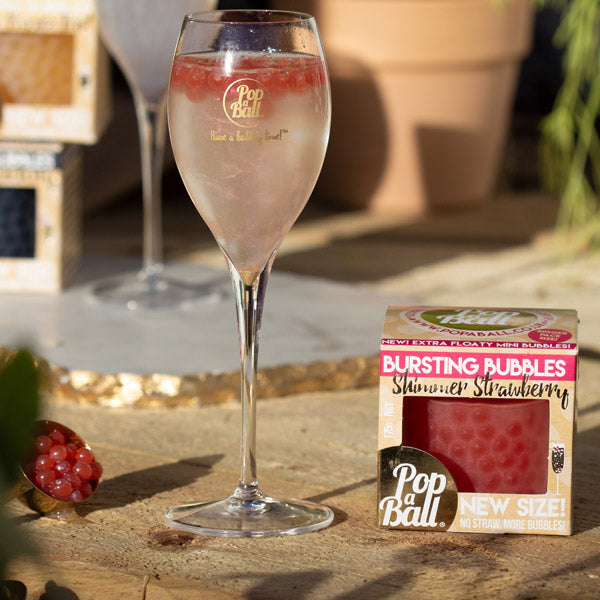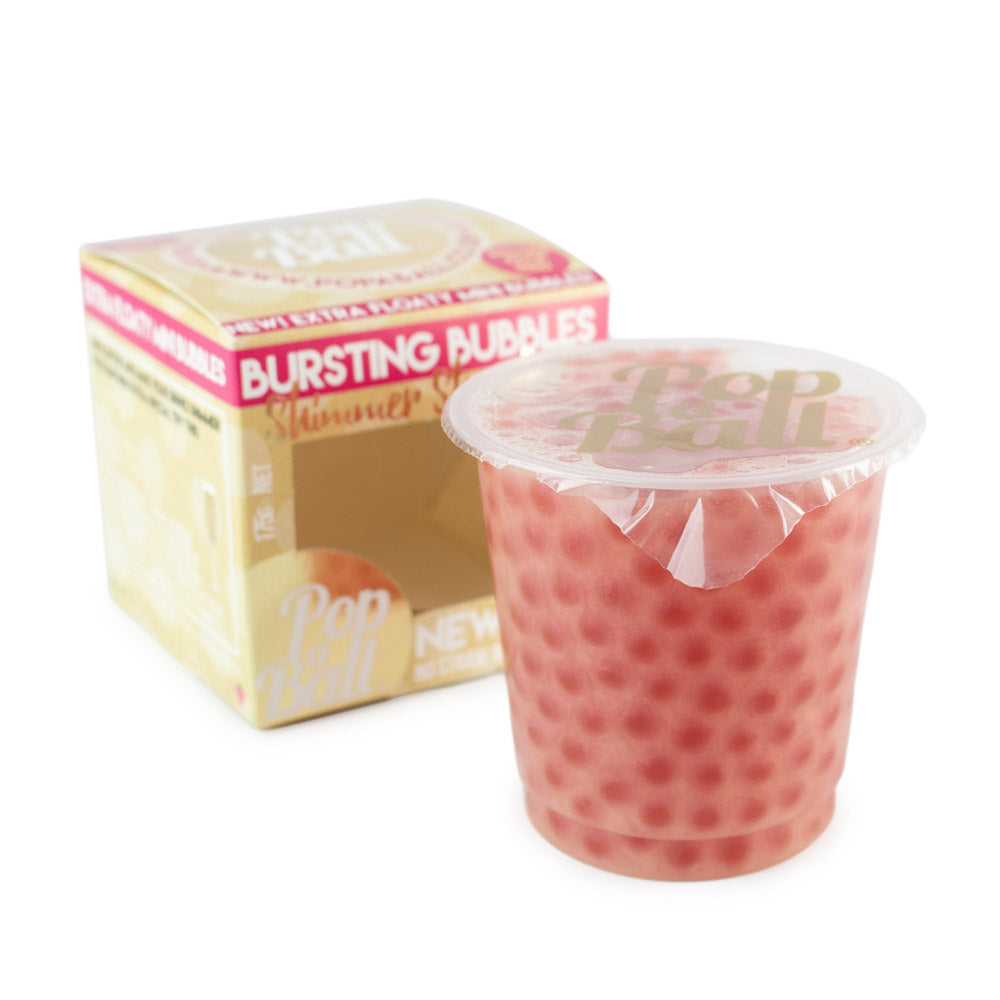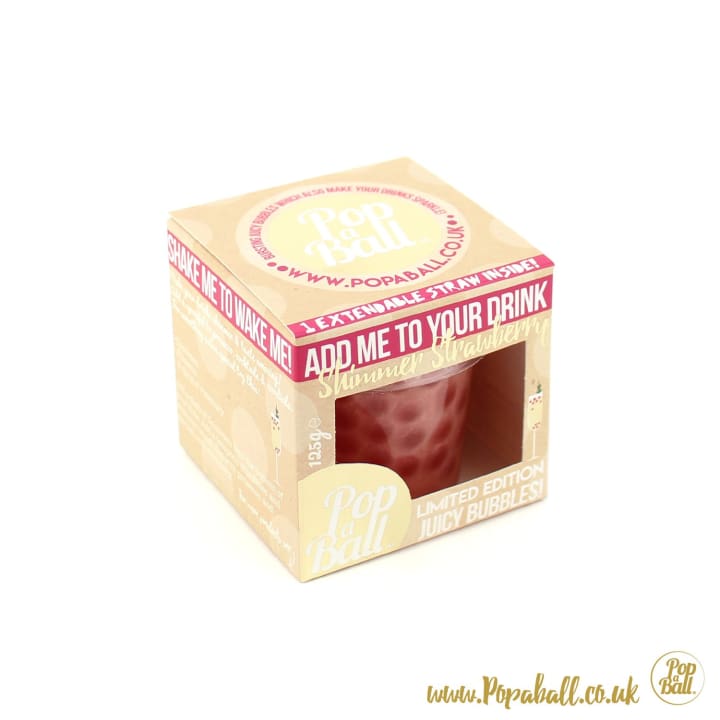 £4.99
£0.00
Shimmer Strawberry Bubbles
Shimmer Strawberry Bursting Bubbles!
Shake the tub of bubbles before opening, then add a spoon of strawberry bubbles and shimmer liquid to make your drink sparkle and taste amazing!  
These shimmer bubbles for sparkling drinks will dance to the top of your drink, ready to be sipped and to burst with fruity flavour in your mouth!
Adding to non fizzy drinks? Don't forget to buy your straws!
You will receive:  125g Shimmer Strawberry bursting bubbles
Each pack of bubbles serves 5. 
Bite down on your bubbles and feel them burst in your mouth with juiciness!
 Ingredients
Shimmer Strawberry Popaball Ingredients: Water, Fructose, Strawberry Juice (14.5%), Thickener (Starch), Acidity Regulator (Calcium Lactate), Acidity Regulator (Citric Acid), Thickener (Seaweed Extract), Strawberry flavor, Preservative (Potassium Sorbate), Colour: E160a & E171. Nutritional Info / Typical values per 100g: Energy 336 kJ/ 80 kcal, Fat 0g, Saturates 0g, Carbohydrate 20g, Fibre 1g, Protein 0g, Sugar 16g, Salt 0.1g.